Barbados, with its excellent connectivity to various Caribbean islands, becomes the perfect destination for those seeking a beach escape without enduring lengthy layovers. If you're yearning for the ideal getaway from reality, now is your opportunity to embark on an affordable trip to Barbados that won't strain your finances. Join us as we delve into the realm of budget-friendly getaways, where we uncover the secrets to experiencing the beauty of Barbados without compromising your wallet. So come along, and let's explore the possibilities of an unforgettable journey to this Caribbean paradise.
Virgin Atlantic inter-island flights
Looking to explore the captivating wonders of Barbados? Look no further, as Virgin Atlantic presents a convenient and comfortable option with their flights connecting Barbados to various destinations in the region. Exciting news awaits! Recently, Virgin Atlantic has introduced new inter-island flights in the Caribbean that link Barbados to other neighbouring countries. These flights operate on specific days, offering both convenience and affordability. Here's a sneak peek: Beginning June 14th, 2023, you can embark on an exciting journey with Virgin Atlantic from St. Vincent to Barbados and Grenada to Barbados. These flights are scheduled twice a week, departing from St. Vincent to Barbados on Wednesdays and Sundays and from Grenada to Barbados on Tuesdays and Saturdays. From October 2023, the flight frequency from St. Vincent to Barbados will increase to three times a week, on Mondays, Wednesdays, and Sundays. Economy fares start as low as US$307. So sit back, relax, and savour the breathtaking views during this scenic journey. With their patient and helpful approach, Virgin Atlantic ensures that every passenger receives exceptional care throughout the entire experience.
Regional Flights to Barbados
Barbados serves as an excellent hub for travellers seeking a seamless beach getaway, with convenient connections to various Caribbean islands. Apart from the newly introduced Virgin Atlantic flights, there are other alternatives available. Let's explore these additional travel options to make your journey to Barbados even more effortless. 
Caribbean Countries that have direct Flights to Barbados:
When it comes to reaching Barbados, the good news is that several Caribbean islands offer direct flights. If you're planning a trip to Barbados, here are some popular Caribbean countries with direct flights, along with their average airfares:
Antigua and Barbuda: Average airfare: US $350.00

Bahamas: Average airfare: US $450.00

Dominica: Average airfare: US $300.00

Grenada: Average airfare: US $250.00

St. Lucia: Average airfare: US $300.00

Jamaica: Average airfare: US $550.00

Guyana: Average airfare: US $712.00

St. Vincent and the Grenadines: Average airfare: US $350.00

Trinidad and Tobago: Average airfare: US $360.00
Caribbean Countries that have connecting flights to Barbados:
However, if you are not from one of the mentioned Caribbean countries, no worries! There are several other Caribbean countries that offer connecting flights to Barbados. Here is a list of some of those countries along with the average airfares:
Aruba: Average airfare: US $400.00

Cuba: Average airfare: US $400.00

Dominican Republic: Average airfare: US $500.00

Puerto Rico: Average airfare: US $350.00

Turks and Caicos Islands: Average airfare: US $400
These average airfares are approximate and can vary depending on specific dates and airlines.
Airlines Serving the Caribbean from Barbados
To facilitate your journey to Barbados, several airlines cater specifically to Caribbean travellers. Here are some options to consider:
Book Your Stay
Book your stay with us at Blue Sky Luxury, we offer exceptional services and stunning properties for your staycation. Whether you choose a beachfront villa or a ridge retreat, you'll have the opportunity to immerse yourself in the vibrant culture and natural wonders of the Caribbean. Let Blue Sky Luxury take care of every detail, ensuring your staycation is seamless and unforgettable. So why wait? Book your Caribbean staycation with Blue Sky Luxury today and get ready for an experience unlike any other.
Beds: 1| Baths: 2 | Guest: 3
Guest Review:
My daughter and I were incredibly impressed with our condo at Waterside 402! Unlike surrounding hotels, our lovely apartment was exceedingly quiet and private. Shakelia was very prompt in answering whenever we had questions, and the security guards were always helpful when summoning cabs for us. All in all, staying at Waterside was a delightful experience!!!
Beds: 3 | Baths: 3.5 | Guests: 6
Guest Review:
by 
Michelle
 on 
07/14/2023
A beautiful house with an amazing chef Nicole. The beach was stunning but there was lots of hidden coral so it hurts to walk in. However, it is the most picturesque beach you can find, beaches with less coral were bland compared to this one. It's a long walk to Holetown and the humidity will put you off but the good news is the reggae bus is every few minutes and is only BBD 3
Beds: 2 | Baths: 2 | Guests: 4 
Guest Review:
The apartment was excellent & the décor beautiful, it had everything needed for our stay, Glitter Bay itself has one of the best beaches and is a perfect base to explore the south and north of Barbados. The facilities in the apartment and onsite staff who we met were wonderful & helpful, particularly being able to reserve a sunbed for the stay, Rocky who managed the beds was excellent, just knowing there will be no rushing in the morning to get a place beachfront makes that stay even more relaxing, they offered beach towels fresh every day at the beach hut. The little bar at the front with some nice daytime snacks and drinks, and service to the sunbeds too which was fabulous, I didn't have to move. The apartment was immaculate, the beds and furnishings comfortable, really beautifully chosen furnishings complementing everything inside and really enhanced your stay and offers great energy and vibration to the apartment, felt safe and comfortable and includes additionals too like snorkelling equipment, plenty of contact numbers for taxis and very close to some beautiful restaurants, a telephone to book in the apartment, and walking distance to the lovely Lone star restaurant too. This accommodation is definitely great value for money and is the ideal place for families, friends and couples, really does cover all groups, with fantastic management and contact leading up to and during the stay. Thank you for our stay and we hope to be back again soon!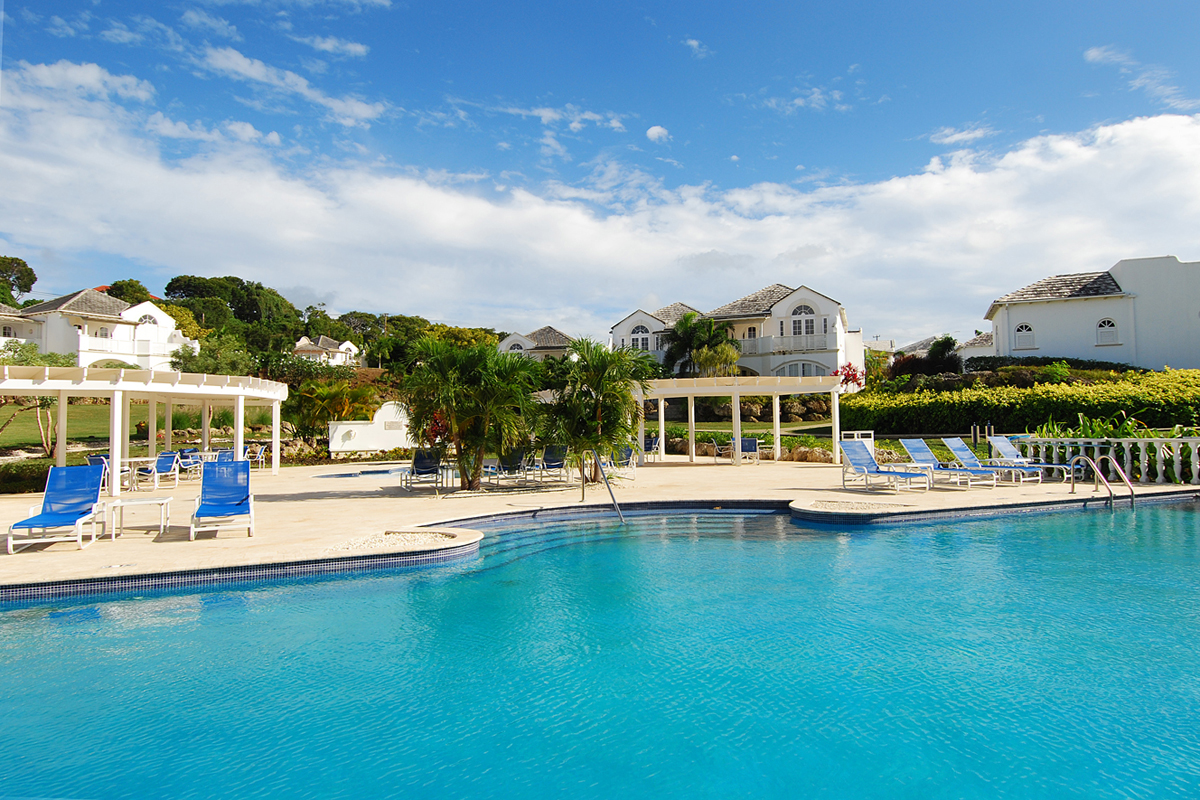 Royal Westmoreland – Forest Hills 30
Beds: 3 | Baths: 3.5 | Guests: 6
Guest Review:
by Smiths on 01/25/2023
I recently had the pleasure of staying at Forest Hills and it exceeded all my expectations. From the moment I arrived, I was greeted by warm, friendly staff who were attentive to my every need throughout my stay. The villa itself was beautiful. I enjoyed spending my days by the pool. It was an incredible holiday experience.
Stay in touch, we love to hear from you!
Direct Barbados: 1.246.622.4466
Freephone UK: 0800 0885574
Toll-Free US/CND: 1 866 404 9600
Email: experts@blueskyluxury.com
Go back to our website